By downloading our free leaflet, you're taking the first step toward furthering your education and getting that dream job you've always wanted by learning how online learning may be right for you.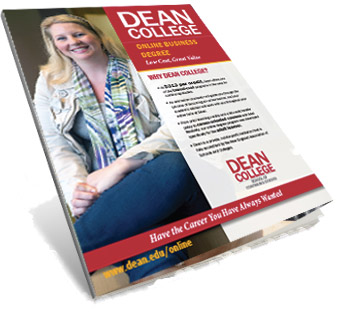 Examples of questions that this leaflet answers:
Is online learning right for me?

Can I afford online learning at Dean College?

What courses do I have to take to get a degree?
Why sit in a classroom for multiple hours a week when you could take courses anywhere, at any time, online?

Request your free leaflet and begin your journey today!